AlyBlue Media LLC was founded in 2014 by bereaved mother Lynda Cheldelin Fell. After losing her daughter in a car accident in 2009, listening to and reading stories by others who had survived the same heartache became a lifeline of hope—and served as a catalyst that changed her world.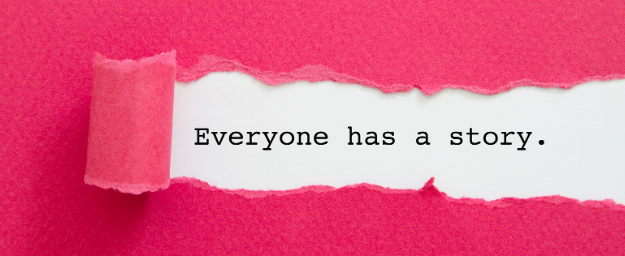 ---
IT ALL BEGAN IN 2013 . . . .
In 2013, Lynda accepted an invitation from a London publisher to author a chapter about the loss of her daughter, and soon discovered the act of putting pen to paper a cathartic exercise. When her story was published in 2013, it touched the hearts of people around the world and Lynda became an international bestselling author in 3 countries. She founded AlyBlue Media soon after in honor of her late daughter Aly, and Aly's favorite color blue.

In 2014, Lynda launched the Grief Diaries brand under AlyBlue Media, beginning with Grief Diaries Radio. The brand soon expanded to include Grief Diaries Live, an audience road show featuring notable guests in Nashville, Los Angeles, Lake Tahoe, and more.

In April 2015, Lynda created and hosted the National Grief & Hope Convention in Indianapolis featuring speakers such as Martin Luther King's daughter, Dr. Bernice King, Heaven is For Real pastor Todd Burpo and his wife, O.J. Simpson's former sister-in-law Tanya Brown, and more.

At the convention, Lynda was so moved by all the heartfelt stories shared by guests, she decided to create a home for those stories—and the award-winning Grief Diaries anthology series was born.

In December 2015, AlyBlue Media published the first eight books in the Grief Diaries series. In the years since, it has grown to over 35 books and earned 6 national literary awards.

Committed to publishing nonfiction stories that explore, education and inspire, AlyBlue Media is now home to over 700 writers in 11 countries. It is also the exclusive publisher for the International Grief Institute LLC.
OUR BELIEF
Here at AlyBlue Media, we believe everyone has a story to tell. That story—your story—invite readers to better understand life experiences and find compassion and grace, making the world a better place for us all.

OUR PROMISE
Whether you write for us or publish your own, your story is yours to tell. With AlyBlue Media, you always own your story—every sentence, paragraph, and page from cover to cover. Our goal is to help package your story just the way you want, and put it into distribution around the world.